Bridgeworks features in this Health Tech World article about the impact of WAN Acceleration to provide better health outcomes.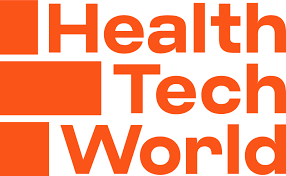 April 7, 2021
Over the last few years healthcare across the world has, like many other industries, embraced digital transformation.
During the Covid-19 pandemic this has accelerated in that an increasing number of patients were seen by their GPs over video conferencing, otherwise known as remote consultations.
In fact, remote GP consulting shot up to 90 per cent of all GP consultations, and 46 per cent for nurses, by April 2020 compared to just 31 per cent in 2019 – according to research funded by the National Institute for Health Research.
The study involved 80 interviews with GPs, nurses, and practice managers apart from researchers examining patient consultations data to observe changes in the way consultation had changed during the pandemic when compared to the previous year.
The research into the new modus operandi, which also includes telephone consulting and other methods of handling patient communication and care, was undertaken by researchers from the Centre for Academic Primary Care (CAPC) at the University of Bristol and NIHR ARC West.
The CAPC discovered that while this shift might have been successful, but it also still had its risks. For some health conditions patients still need to see doctors.
Rapid Covid-19 Intelligence
Its 'Rapid Covid-19 Intelligence to Improve Primary Care Response' (RAPCI) study examined GP consultations in Bristol, North Somerset, and South Gloucestershire.
Over 4 month period, between April and August 2020, the RPACI observed the way 21 GP practices to learn how they adjusted to the changes, and to understand how they managed to substitute face-to-face consultations with other alternatives.
Underlining this was the need to analyse the impact of these new approaches to consultation on patient care.
The primary catalyst for change was the need to reduce the risk on both healthcare and medical staff, as well as on patients, of the risk of contracting the Sars-Cov-2 – the virus that leads to COVID-19.
To address the need to become more socially distanced from each other, most GP consulting stopped in April 2020.
Only certain cases are being seen to this day, whenever a face-to-face consultation is seen as absolutely necessary, or following a telephone or video consultation, or after an online written assessment is completed.
David Trossell, CEO and CTO of wide area network (WAN) solutions firm Bridgeworks, says waiting rooms in GP surgeries are known to be the most dangerous places to wait.
For this reason, they are closed to ensure Covid-security.
This could be the catalyst to drag the medical profession into the digital age.
"It saves time for out-patients: as they don't need to travel, finding a car parking space, and sit waiting in a room to be called.
"Think of all that time wasted, and pollution associated with that travel can be reduced", he explains.
Even some hospitals, he claims, have moved 90 per cent of their consultations online.
Digital transformation also creates the opportunity to create and provide patient access to digital records, allowing them to be better informed, with records available across the whole NHS infrastructure and not siloed into individual health authorities.
Smart, Internet of Things devices and sensors can be deployed for the remote monitoring of elderly patients too.
"We can use artificial intelligence (AI) to predict possible strokes and heart attacks in order to take remedial action before the event", he says.
These devices can also be used in the event that such an incident occurs – to invoke ambulance calls, offering medical teams a golden hour to ensure that their patients have the greatest chance of recovery.
The Internet of Things can be deployed, too, with electronic stethoscopes, cameras, blood pressure monitors, to keep an eye on heart rhythms due to atrial fibrillations, and blockchains can be created to secure medical records.
Technology opens the possibility for patients to become more involved with their own healthcare.
Trossell nevertheless thinks there are some down sides: "Patients tend to understate problems remotely – especially the elderly who may often not want to cause a fuss, and with global travel we may see the emergence of global medical records."
This may spark several data protection, patient privacy, and medical ethics concerns as well as creating some IT challenges.
However, the upside of globally available medical records would be the ability for doctors and medical consultants to know more about their foreign patients' medical histories.
Remote GP consultations
Remote GP consultations in July 2020 stood at 85 per cent, and with nurses it was 38 per cent.
There was also a three-fold increased in SMS text messaging between GPs and patients, and nurse-to-patient contact increased five-fold compared to 2019.
During the study, GPs admitted that they found the transformation added complexity to high-level remote consultations, and some GPs missed the face-to-face contact with their patients.
There were also concerns about it being more time-consuming, and about clinical risk.
Centre for Academic Primary Care at the University of Bristol researcher and study co-leader Mairead Murphy said: "The NHS long-term plan mandates a move to remote consulting and this change was accelerated by the Covid-19 pandemic.
"While pre-Covid-19 research established that telephone and video consultations were effective and safe, it was done in the context of remote consulting implemented for certain patients and conditions.
"Our study shows some limitations with remote consultations and suggests that remote GP consulting should be offered as one of a range of options, not by default. Post-pandemic we believe the model will need to be adjusted."
In fact, there will need to be many adjustments about how GPs, hospitals, etc. operate once the pandemic is over.
What will remain is the push towards digital transformation, and an increasing reliance on technology to deliver high quality healthcare – not just in the UK with its NHS, but also around the world.
This isn't though just about patient care from the perspective of consultations.
There are a wide range of applications and role for technology – including the safe and secure storage of patient records, but how to create that global healthcare grid where your medical records and or information can be pulled at will.
The key concern here in the security of healthcare records – perhaps this is where Blockchain / distributed ledgers now finds its true position in society rather that a vehicle for crypto currencies.
If we are going to create this global healthcare grid, it is going to use Wide Area Networks (WANs) and Software-Defined WANs.
However, as we know that, when transferring data securely over WAN is not that easy because of the inhibiting impact of latency and packet loss on network performance. However, they will need to WAN Acceleration to improve their performance by more effectively mitigating the effects of latency and packet loss, as well as by improving bandwidth utilisation. A good, highly performant network can power healthcare and effectively improve patient care.
Trossell comments: "With an aging population that continues to live longer the pressure on any health system is going to increase. With a raft of new medical IoT devices, we can move to a more proactive healthcare system rather than a reactive healthcare system."
He believes AI and IoT devices will enable healthcare and medical staff to catch tell-tail signs of ailments before they apparent to the patient. The early diagnosis or prevention of diseases such as cancer can both extend a patient's life and save health services money.
"However, with 25 million households and 60+ million people in the UK, connecting these IoT devices is going to be a challenge", he suggests. Yes, he reminds us, that there will be 4G and 5G mobile connectivity, as well as broadband, but there will also be a need to employ technology that can detect and administer to the patient in real-time.
For this he thinks edge computing will play a vital role in the same way that the development of connected and autonomous vehicles is using it.
He adds: "For the more urgent, immediate, and actionable data, there will be a need for more than just edge computing and data analysis.  Data volumes are likely to be far greater when the data is transmitted back to central cloud storage location, and so there will be a need for WAN Acceleration to mitigate the effects of latency and packet loss.
In 2020 award-winning WAN Acceleration company Bridgeworks, has received recognition from the UK Cabinet Office and Crown Commercial Services office, as a validated solutions supplier in response to the international COVID-19 race.
Bridgeworks' artificial intelligence (AI) and machine learning driven PORTrockIT WAN Data Acceleration technology enables the transfer of data across the world at 10 to 50 times faster than other global offerings, and it is available free of charge to organisations involved in the fight against Covid-19 for 12 months.
Faster data transfers
WAN Data Acceleration powers the National Institutes of Health's global data transfer requirements at the U.S Department of Health and Human Services. It is also the world's largest biomedical research agency.
One Bridgeworks' healthcare customer, US-based CVS Caremark, connected two virtual tape libraries over 2,860 miles at full WAN bandwidth. This achieved a performance gain of 95 times the unaccelerated performance.
The National Institutes of Health (NIH) has gone from never being able to achieve fast datacentre replication, to be able to attain it.
The difference between doing it between two machines in the same datacentre and in two machines across two datacentres was 60 MB/s on NetApp Snap Mirror replication.
So, they now lose only this amount of time.
The NIH wasn't able to address this issue for a couple of years. NetApp and Aspera couldn't achieve this. Bridgeworks was brought in to conduct a quick POC that took a couple of days to set it up, and then that was it.
The savings come from not having anything previously to protect their data. Bridgeworks has also helped NIH to resolve network infrastructure issues.
Although successful, the results aren't yet in the public domain. Yet it is a substantial multi-million US dollar contract.
Machine learning
With Bridgeworks help, CVS Caremark connected two virtual tape libraries over 2,860 miles at full WAN bandwidth.
This achieved a performance gain of 95 times the unaccelerated performance.
So, imagine the performance gains that could be achieved by overlaying SD-WANs with WAN data acceleration solutions such as PORTrockIT and WANrockIT.
By accelerating data, with the help of machine learning, it becomes possible to increase the efficiency and performance of datacentre and thereby of their clients.
CVS Healthcare is but one organisation, that has seen the benefits of taking such an innovative approach. The company's issues were as follows:
Back-up RPO and RTO
86ms latency over the network (>2,000 miles)
1% packet loss
430GB daily backup never completed across the WAN
50GB incremental taking 12 hours to complete
Outside RTO SLA – unacceptable commercial risk
OC12 pipe (600Mb per second)
Excess Iron Mountain costs
To address these challenges, CVS turned to a data acceleration solution, the installation of which took only 15 minutes.
As a result, it reduced the original 50GB back-up from 12 hours to 45 minutes. That equates to a 94% reduction in back-up time.
This enabled the organisation to complete daily back-ups of its data, equating to 430GB, in less than 4 hours per day. So, in the face of a calamity it could perform disaster recovery in less than 5 hours to recover everything completely.
Amongst other things, the annual cost-savings created by using data acceleration amounted to $350,000.
Interestingly, CVS Healthcare is now looking to merge with Aetna, and so it will most probably need to roll this solution out across both merging entities.
As for the return on their investment, they calculated that the installation repaid itself in 3 months
Any reduction in network and data latency can lead to improved customer experiences.
However, with the possibility of large, congested data transfers to and from the cloud, latency and packet loss can have a considerable negative effect on data throughput.
Without machine intelligence solutions, the effects of latency and packet loss can inhibit data and back-up performance.
CVS Healthcare has now expanded their back-up and recovery. They have used another set up products to do this, while using Bridgeworks' products to achieve their ambitions.
WAN performance gain
These WAN performance gains could make the difference to cloud or data centre to data centre back-up times, while also having the ability to improve recovery time objectives (RTOs) and recovery point objectives (RPOs).
So, rather than having to cope with disaster recovery, organisations could use SD-WANs with WAN data acceleration overlays to focus on service continuity.
They would also be wise to back-up their data to more than one location, including to more than one cloud.
One on the benefits of using a WAN Data Acceleration as a technology is that it treats all types of data the same – it just doesn't care what the data is.
This feature allows it to reach into other areas such as Storage Area Networks. By decoupling the data from the protocol, customers have been able to transfer data between SAN devices across thousands of miles.
Improved collaboration
So, imagine the performance gains that could be achieved by overlaying SD-WANs with WAN Data Acceleration solutions such as PORTrockIT and WANrockIT.
Imagine, too, how much quicker, and easier the global healthcare ecosystem would find it to collaborate to fight back against Covid-19.
Data is at the core of the battle against the virus, and that will inevitably involve transferring, receiving and the timely analysis of voluminous amounts of big data.
Bridgeworks' David Trossell therefore concludes that it is vital for organisations within the healthcare and medical ecosystem to mitigate latency and packet loss to improve decision-making as well as patient care.
Click here to read the complete article on Health Tech World.