The witches have used WAN Optimization in the past, but they have found that it doesn't live up to their expectations. David Trossell, CEO of Bridgeworks speaks Data Center Dynamics about the scary truths about the cursed WAN.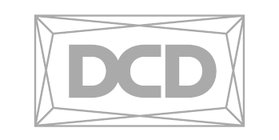 October 31, 2022
Halloween is here again, and the witches are hard at work. Yet, their Wide Area Networks are suffering from jitter and packet loss caused by the specter of latency. It's more trick than treat – even when working remotely, operations are hindered by slow WANs. Backing up and restoring data takes ages to complete, making disaster recovery and service continuity hard to achieve.
The three witches have decided to meet again, but their autonomous brooms have also been hit by technical errors. They rely very much on being able to access the Internet, virtual private networks (VPNs), edge computing and cloud networks. The war in Ukraine is adding an additional challenge, so the witches need to discuss how to implement Secure Access Service Edge (SASE).
Gregory F. Treverton, Senior Adviser (Non-Resident) of the Transnational Threats Project at the Centre for Strategic and International Studies, and Pari Esfandiari, President of the Global TechnoPolitics Forum,  comment in their article, 'Will the Ukraine War Reshape the Internet?':
"If technology is changing the meaning of war, the war is also changing the technology by expediting innovation and leading its direction through hefty funds offered by governments. When science and technology go to war, how should one make sense of their role in our society, economy and politics? Because of the nature of cyber technology, the war has gone far beyond the Russia-Ukraine dispute and borders into what is now an ideological war involving global powers. As a result, the Internet has been dragged into geopolitics: on one hand, it is forced to choose a side and, on the other hand, it faces fragmentation and even possible splinternet—a complete breakdown of the Internet into separate and independent networks."
Cyber-attacks increase
Cloudflare claims that cyber-attacks are up in 2022 by at least 10 percent. It also advises that cyber-security is a must-have to defend an organization – even the three witches – against cyber-attacks. The result of not being ready for one can lead to disastrous consequences, such as fines for breaching GDPR, due to data breaches, lost time and expense, as well as damaged reputations.
Yes, you'd be surprised to learn that even the witches want to preserve their reputations. They're part of the magic of the season. Even they need the ability to perform their magic online and to protect their organizations on the web, particularly as Cloudflare rightly points out that the cyberwar doesn't show any signs of stopping anytime soon. The Internet is also growing, with 4.95 billion people using it in early 2022, which equates to 62.5 percent of the world's total population. Cloudflare adds that estimates say it grew around four percent during 2021 and 7.3 percent in 2020. So, the threat of cyber-attacks can't be ignored.
WAN Optimization
There is, therefore, much to consider. The witches have used WAN Optimization in the past, but they have found that it doesn't live up to their expectations. With the threat of cyber-attacks top of mind, and with so much data that needs encrypting, the witches are having to look around to find a new solution, as WAN Optimization can't cope with the transmission of encrypted data. Also, the speeds promised by WAN Optimization vendors don't often live up to the claims made about them.
Part of the answer is to deploy SD-WANs as a means of threat prevention, rather than threat detection. However, they benefit by having a WAN Acceleration overlay. WAN Acceleration enables the transmission of data and maximizes bandwidth utilization by mitigating the effects of latency and packet loss. Having an efficient method of moving data across the WAN could allow intermediate backups during the day, which can drastically reduce the Recovery Point Objectives (RPO) and Recovery Time Objectives (RTO). WAN Acceleration offers a significant boost to SD-WANs.
More treat than trick
In terms of trick or treat, a WAN Acceleration overlay is more of a treat than a trick. This is why the witches are going to deploy it as part of their Halloween operations. It uses artificial intelligence and machine learning, as well as data parallelization, to accelerate data across WANs.
The witches don't just need 5G for their autonomous brooms; they need WAN technology that can enable them to manage all of their Halloween operations. This means having a solution in place that can manage large volumes of data that's transported over near, medium and far distances. Traditionally, the further data travels, the greater the likelihood that latency will impact it. Not with WAN Acceleration, however, due to its ability to maximize the utilization of the bandwidth of the WAN. It is also because of its ability to handle encrypted protocols, which many of the witching and defense protocols require to maintain the protection of the data, without affecting transfer performance.
Improving throughput
With WAN Acceleration, PORTrockIT can dramatically improve data throughput up to 98 percent of bandwidth – regardless of distance and data type. It enables all the performance without touching any of your data. With WAN Acceleration, organizations can maintain security protocols, governance and compliance. SD-WANs can be boosted by having a WAN Acceleration overlay. It's not spooky, but resilient in the way it can remove unacceptable time lags that risk failure, delay or presents major costs to businesses. Even witches can boost their environment to maximize the positive outcomes of IT investments. The witches' council has therefore backed WAN Acceleration.
Click here to read the article on Data Centre Dynamics.