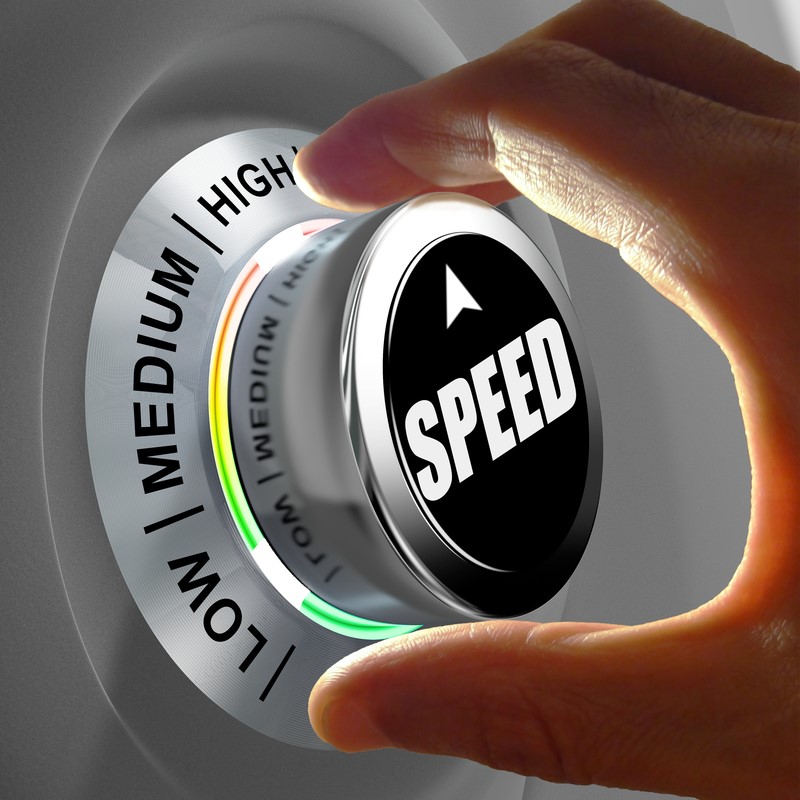 Data is the Golden Asset: Protect It, Don't Lose It! To protect data many enterprises use IBM Spectrum Protect™, which most of us know as IBM Tivoli Storage Manager or TSM, before the rebrand. IBM Spectrum Protect™ or TSM, offers a wide range of back-up and recovery options for the storage environment. As the focus on protecting your data at all costs begins to permeate the markets and have real meaning, organizations are attracted to the value offered by IBM Spectrum Protect™. It enables them to back up between their datacenters, or indeed to third parties. Yet difficulties can occur because moving large volumes of data across a wide area network (WAN) is, more often than not, a challenge.
The velocity of the data transfer is notably reduced when the two sites are set at a distance apart from each other. Indeed, the further they are from each other, the greater the amount of latency and the more data transmission rates are impacted. Throw in some packet loss and a bit of jitter, the result can be horrific. Actually, it is not just distance that causes issues. Bridgeworks has solved TSM performance issues for clients only 1 ms apart and using dark fibre pipes. They can now replicate cross-site, simultaneously over their old 10Gb pipes, not only saving a ton of cash in the process but more importantly bringing their ability to recover well below their SLA's (RTO).
Network and back-up reality
The reality of your network can be likened to a big freeway or motorway. Most of the time the traffic is moving well but at peak times there are lines of traffic at a standstill, or simply crawling along at 5 miles per hour. Welcome to your back-up or replication window nightmare!
Let's take this challenge to its logical conclusion: missed back-up windows or lengthened replication times expose businesses to potentially damaging risks should the worst happen. So businesses are gambling daily; they are subsequently adding an unnecessary risk. It is too late to act once a disaster strikes, whether man-made or through natural causes. Procrastination can lead to lost data, a lost ability to restore to the agreed recovery times, lost reputation, lost customer experience and lost customers. The lesson: act now, back-up regularly!
Performance: up to 210 times what you have today
With a little bit of help, these risks to back-up and replication can be mitigated by maximizing utilization of the infrastructure you already have.
This is where PORTrockIT for IBM Spectrum Protect™ comes in. It is tested in the most challenging of scenarios. If we were to move data clear across the United States, we would expect to see around 160ms of latency and 0.5% of packet loss, without PORTrockIT on a 1Gb line we would see IBM Spectrum Protect™ fall well below 5MB per second but with PORTrockIT we continue to move data at over 95 MB per second. In the scenario above it makes the difference between moving 300 MB per minute or 5,700MB per minute. In real terms a 600GB back-up with PORTrockIT you would be done in an hour and 45 minutes as opposed to the over 33 hours without it.
No bandwidth upgrade. No infrastructure change. Implemented in under 30 minutes.
Reducing the stakes
The protection of enterprise data is a game that is played for high stakes – particularly as the demand for real-time information and 24/7 services increases across all industries. For this reason, the ability to back-up and recovery systems quickly and seamlessly has become a business imperative.
IBM Spectrum Protect™ already has great compression features that can help to accelerate back-ups. True, but once the data is fully compressed (taking time and resources), transfer rates across the WAN become the main limiting factor on back-up performance – and if an acceptable transfer rate cannot be achieved, back-up jobs will start to overrun the available back-up window
By shrinking recovery time and recovery point objectives (RPO), companies can put themselves in a strong position to maintain seamless continuity even in the most challenging and unexpected disaster recovery situations ensuring augmented and robust corporate resilience.