David Trossell, Bridgeworks CEO and CTO speaks to Health Tech Magazine about increasing data volumes in healthcare management and the power of WAN Acceleration.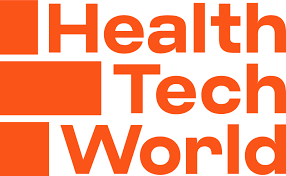 September 6, 2022
With data volumes increasing, healthcare organisations are having to handle, move and back-up growing amounts of data.
Even though there is a shift to mobile networks, SD-WANs and to edge computing, there is still a need to find ways to analyse, securely back up, and restore terabytes of data from a wide array of different formats – from X-rays to MRI scans. Furthermore, in many aspects of our lives, we are becoming an Internet of Things (IoT) device, with our smart watches that monitor our heartbeat, activity and so on.
These devices are linked to our smartphones, which upload the data to the cloud for storage and for analysis. What is more interesting to the medical profession is the ability to remotely monitor patients using smartphones linked to medical devices such as pacemakers. Implantable cardioverter defibrillator (ICD) devices can be IoT devices that can not only shock the patient's heart into action, but also, with an app on their smartphone, report to a physician for reviewing. With many more wearable medical devices becoming available, this is rapidly going to change how we interact with the medical providers.
The upshot of the use of these devices is they will contribute considerably to the size, complexity and the criticality of preserving these digital medical records that forms a patient's history. The lean towards mobile networks versus non-mobile Wide Area Networks (WANs) and Local Area Networks (LANs) is not just happening outside of the hospital or doctors' surgery, but internally within medical facilities. So, digital records are imperative as we move forward.
The days of scribbled physician notes that are illegible have to be condemned to the past if we are going to improve patient care and costs. Fixed data access devices, as well as mobile devices, such as tablets, are key.
The way forward
Primary wireless infrastructure backed up with fixed LAN facilities are the way forward – to cut down on costly medical mistakes and negligence claims (which have become a massive burden on health care providers), we have to provide all the right data to the physician where they need it, when they need it. These requirements drive a much more integrated approach to managing the data that serves the medical decision-making and monitoring process.
So, why do mobile networks not completely eradicate the need for traditional WANs? With Wireless Lan (WLAN) and LAN devices easily at hand for the nurses and physicians, there still needs to be critical and underlying infrastructure delivering this vital stored information; be it local, national or internationally dispersed, this critical aspect of providing data is where the WAN comes into play.
It provides that connectivity to key data no matter where it is stored. However, as we have experienced since the beginning of the internet, moving data over large distances can be an issue with performance. The devil causing this is both latency and packet loss.
Network upgrade or replacement
Healthcare organisations should bear in mind a number of factors when considering any potential requirement to upgrade or completely change their network infrastructure. As the performance of LAN and WLAN devices, as well as their proliferation in medical establishments, the pressure continues to constantly upgrade the performance on the LAN and WLAN infrastructure. Over the past few years, there has been a network performance increase from 10Gb through 40Gb to 100Gb capacities – not only in the data centre, but also out into network cabinets and with WANs. These high-speed WANs are now a critical part of delivering medical data, and they are an integral part of any organisation's – healthcare or otherwise – cyber protection system. Quite often, to gain the extra performance, there is a push to buy the latest technology or to increase bandwidth.
However, upgrading or replacing network infrastructure doesn't completely resolve issues, such as network latency or packet loss. Faced with moving copious amounts of data to and from offsite locations for storage and data protection, many organisations struggle with maximising the performance of their WAN often only seeing a fraction of the potential performance. Whilst many believe that adding additional bandwidth to their WAN will improve the situation, and as they soon realise, that adding extra bandwidth has little or no effect on performance.
As I previously mentioned, it is inherent in the way in which the internet protocol works that causes inferior performance over long distances, with its requirements to ensure that each set of packets are accounted for before the next set is sent. This delay, or what is known as latency, is the root cause of poor WAN performance. Add in packet loss and the situation becomes a whole lot worse.
The traditional approach
The typical, or should I say – the traditional – approach to this problem, is to use a WAN Optimisation product that uses a form of compression that reduces the amount of data sent across the WAN. This works well with compressible data, but not with encoded or encrypted data, which is a key requirement for any medical data that is being transferred.
The best solution is therefore to implement a solution such as PORTrockIT, which uses WAN Acceleration to enable healthcare organisations to maintain their existing network infrastructure without any need to upgrade or replace it. With an upcoming world recession and rampant inflation, every organisation is looking to reduce expenditure by sweating their assets and maximising the ROI – even medical establishments are not immune to these pressures.
This is where WAN Acceleration can help. By maximising the throughput of the existing WAN architecture, organisations can experience between 10 and 40 times better improvement in the performance of their WAN: enabling them to put off an upgrade to more expensive and higher bandwidth links.
Back up and restore
With ever-growing data volumes, how critical is it to be able to rapidly back up and restore healthcare data, and what data types are involved? In these times, the continuing threat emanating from cyber- criminals can't be ignored. This can be in a live situation like a recent episode with the UK's National Health Service's system.
Cyber-attacks are now occurring to the backup software and backup media. Having robust firewalls and anti-virus protection, as well as some new artificial intelligence (AI) driven virus detection, and air-gapped backups ensure that sensitive and critical data is unattainable to the cyber criminals. It is vital to realise that until that last "back-up byte" leaves your premises, you haven't got a complete backup. Therefore, the quicker that data is offsite, the better.
Having an efficient method of moving data across the WAN could allow intermediate backups during the day, which can drastically reduce the Recovery Point Objectives (RPO) and Recovery Time Objectives (RTO).
Having the right data
Managing data is all about having the right data where you want it when you want it. This is a problem if the data is held within the same campus. However, there are now storage grids that span not only the campus but countries, continents and clouds.
To achieve this, we need a WAN technology that can handle the large volumes of data transported over near, medium and far distances that can maximise the utilisation of the bandwidth of the WAN, and also handle encrypted protocols, which many of the medical protocols require to maintain the protection of the data, without affecting transfer performance.
Invest in WAN Acceleration
Traditionally, WAN Optimisation has been deployed to help in this task. However, with many of the protocols and data transfers  the data is , or should be, encrypted. The techniques employed in WAN Optimisation (data duplication) do not handle or do not increase the performance of data across the WAN. One of the emerging technologies that is gaining ground in the medical landscape is WAN Acceleration. This technology takes a radical difference approach to transporting data across WANs.
Rather than trying to smart compress the data to improve the WAN performance, WAN Acceleration uses a technique of splitting the data into parallel streams under the control of AI to maximise the performance. As this technique does not change or manipulate the data, it can accelerate all types of data or protocols – including those that employ encryption – without diminishing network and data performance. Healthcare and medical research organisations would therefore save time and money by investing in WAN Acceleration, which can also complement SD-WANs.