We speak to Data Centre News about our top tips to address cloud bandwidth limitations.
---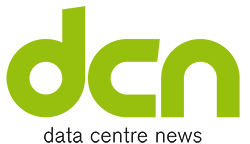 October 27, 2018
Cloud bandwidth stretched? It's time to hyperconverge.
Cloud: Not for everyone
Let's face it, the cloud isn't for everyone, but nevertheless it has its merits. Yet before you go and invest in new technology or move to it, you should examine whether your existing infrastructure is sufficient to do the job you need it for. Ask yourself questions, including: "the hyperconvergence story: what's really important?"
In response to this, David Trossell, CEO and CTO of data acceleration vendor Bridgeworks, notes: "We've been shouldered traditional system architecture for more than 50 years now". He explains that there have only been a few significant changes along the way.  Apart from the likes of IBM, which has traditionally provided a one-stop shop, the company still purchases different parts of the system from different vendors.
This approach means customers can source parts for the most competitive price or which offer the best solution, from different vendors. However, the downside is the need to repeat the entire process of verifying compatibility, performance and so on.
"The other often unseen consequence is the time taken to learn new skill sets to manage and administer the varying products", Trossell warns.  Yet he points out that there is increasing pressure on organisations' budgets to spend less while achieving more for each pound or dollar.  This means that there is an expectation to deliver more performance and functionality from decreasing IT budgets.
He adds: "With its Lego-style building blocks, where you add the modules you require knowing everything is interoperable and auto-configuring, increasing resources in an area becomes a simple task. Another key benefit is the single point of administration, which dramatically reduces the administrative workload and one product skill set.
"So, what about the cloud? Does this not simplify the equation even further?" he asks.  With the cloud, he says there's no need to "…invest in capital equipment anymore; you simply add or remove resources as you require them, and so we are constantly told this is the perfect solution."  To determine if it is the perfect solution, there is a need to examine other aspects of a cloud-only strategy. The cloud may be one of many approaches that's needed to run your system.
Cost-benefit analysis
Trossell nevertheless believes that it's important to consider the short-term and long-term costs of moving to the cloud: "You have to consider whether this is going to be a long-term or short-term process. This is about whether it is cheaper to rent or buy, and about which option is most beneficial."
The problem is that although the cloud is often touted as being cheaper than a traditional in-house infrastructure, its utility rental model could make it far more expensive in the long-term; more than any the capital expenditure of owning and running your own systems.
Impact of latency
Trossell explains this: "If your application is in the cloud and you are accessing it constantly, then you must take into account the effect of latency on the users' productivity. If most of your users are within HQ, this will affect it. With geographically dispersed users you don't have to take this into account.
If you have a database in the cloud and you are accessing it a lot, the latency will add up. It is sometimes better to hold your databases locally, while putting other applications into the cloud.
"Databases tend to access other databases, and so you have to look at the whole picture to take it all into account – including your network bandwidth to the cloud."
Your existing infrastructure, within your data centre and outside of it, therefore must be part of this 'bigger picture'. So, with regards to whether hyperconvergence is the way to go, Trossell advises you to analyse whether you're still able to gain a return on investment (ROI) from your existing infrastructure.
"Think about whether it is a has role in your cloud strategy", he advises before adding: "With a hybrid cloud strategy can you downsize your data centre, saving on maintenance charges too. If you are going to go hyperconverged, then some training will be required. If you are going to use your existing infrastructure, then you will already have some skillsets on-site."
Test your throughput speed below to see for yourself the impact of PORTrockIT.