Bridgeworks features in this edition of SME Magazine after winning TWO SME awards this season for Innovation in Software Defined Protocol Acceleration and Best in Cloud Acceleration Solutions, 2020!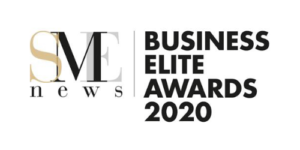 January 15, 2020
Bridgeworks' industry-defining WAN Data Acceleration technology, which is 35 years in the making, is designed to allow enterprises to reach dramatically faster transfer speeds, whether the data being transferred is in large volumes, encrypted or comprises of media files. As a result of Bridgeworks' cohesion of automation and artificial intelligence, Bridgeworks can speed up and optimise business performance with dramatic Return On Investment (ROI). 
For a long time, businesses of all sizes, all over the world, have been faced with the significant problem of moving quantities of data over any distance. With the data deluge growing every day, this is a concern that only continues to escalate. 
For 35 years, Bridgeworks has been accruing unparalleled expertise and insights into the optimisation of data performance; And whilst data transference issues are still just as present as they were at the company's inception, the growing capabilities of artificial intelligence and machine learning present new solutions that Bridgeworks can use to help clients achieve the liberation of data from wherever it may be, to where it needs to be, when it needs to be there. 
As such, Bridgeworks' WAN Data Acceleration technology, also known as WAN Acceleration, is re-defining Wide Area Networks (WAN). This enables organisations to reach transfer speeds up to 200 times faster, whether large volumes, encrypted or media files. Using Automated and AI technology, Bridgeworks dramatically mitigates the effects of latency and packet loss. This means data can get to where it needs to be more quickly and maximising business performance with dramatic ROI.
Bridgeworks' various solutions leverage the firm's industry-leading technology to achieve outcomes suitable to each business. Bridgeworks PORTrockIT, for example, can help clients enhance existing environments by rapidly moving data across WANs, regardless of distance, size or data type. This technology is patented, and no other network solution vendor can provide WAN Acceleration in the way that Bridgeworks does.
WAN Optimisation, which cannot transmit and receive encrypted data over a WAN, and SD-WANs can also benefit from WAN Acceleration solutions, which enable the transmission of encrypted data at speed with significantly improved bandwidth utilisation. WAN Acceleration technology uses existing infrastructure to achieve more and save time, resources and money. There is no need to increase the size of an organisation's pipe because increasing bandwidth, without mitigating latency and packet loss, will not increase WAN performance.
By tackling latency and packet loss issues, including egress, bandwidth utilisation is maximised by up to 98% and more so than the traditional WAN Optimisation and SD-WAN solutions (without a WAN Acceleration overlay) can achieve.
Working across a spectrum of clients and industries, such as financial services, public sector and government, oil and gas, autonomous vehicles and media and entertainment, Bridgeworks relies heavily on its team for their success. Comprised of developers, technology specialists and IT solutions experts, Bridgeworks also supports STEM programmes with the aim of optimising and diversifying company culture.  Bridgeworks sponsors opportunities for students across its network of STEM initiatives with Poole and Bournemouth College, Brockenhurst College and UK universities, where Bridgeworks offer intern and apprenticeship opportunities.
As a technology company, Bridgeworks has been unimpeded in its successful growth throughout 2020 and is looking forward to furthering expansion over the coming years. We're excited to witness this growth as Bridgeworks continues to innovate and revolutionise data and technology sectors.
Click below to read the entire article on SME Magazine pg 27