We are really excited to announce some of our new partnerships with amazing players that are leading the way in providing Backup, Cloud, Replication, Data Migration, Archiving and Disaster Recovery solutions.
AV8ER, CorpTech, cStor, Esdebe, Grey Matter, Tributary Systems and QSmartStorage are all specialists in supplying strategic, evolving IT solutions and will be working with us to rapidly accelerate data movement and help solve some of the data challenges faced by their customers.
These guys join our list of partners that have embraced how our technology is able to work with – and optimize performance of – existing Datacentre Infrastructure over distance.  Bridgeworks applies a unique (and better!) way of thinking about some of the age-old issues involved with the transfer of large volumes of data.
All of our new partners help their customers to think outside the box with their enterprise technology and have consistently used technology to break boundaries that no longer apply.
Here's how we will be working with each of them to help develop new revenue streams for their business, and add value to their customers: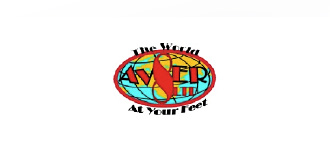 Like us, AV8ER are all about optimising performance for its customers so this partnership is a natural marriage for the two businesses.  PORTrockIT compliments AV8ER's solutions beautifully and will help them to accelerate the data needs of their customers.
"AV8ER has always been about performance from the IT perspective where we have provided our clients with well researched and neat solutions ahead of the pack. Bridgeworks expands our profile of unique solutions for prestigious clients who have demanding requirements and understand that AV8ER solutions deliver superior performance and at an affordable price"
Paul Taylor, Managing Director – www.av8er.com

CorpTech specialises in Archive, Backup and Compliance solutions for the financial services sector.  From previous work with clients, we know that this is a sector that has some significant challenge with movement of large amounts of data and so we are looking forward to working with CorpTech to help their customers solve some of those business critical issues.
"We have already had acclaimed project success with Bridgeworks with Block Storage Data acceleration from its WANrockIT product so we are delighted to extend our relationship with them to encompass the broadening of offering with PORTrockIT.  This opens the way to accelerate all data over WAN's for our customers."
Mark Duggan, Business Development Director – www.corptech.co.uk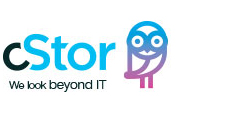 cStor knows that IT needs are always evolving and have a history of constantly looking for strategic, innovative solutions that solve unique data challenges within Data Centres and the Cloud.  Bridgeworks will be working with cStor to help deliver accelerated data transfers and optimised performance for its customers.
"We are delighted to be aligning with Bridgeworks to ensure that the issues of movement of data over distance are a thing of the past."  Larry Gentry, CEO of cStor – www.cstor.com

Bridgeworks has actually been working with Esdebe in the DataCentre environment for a couple of years but, with our new PORTrockIT product, it has meant that we have been able to expand on that relationship and in to helping them with the challenges associated with data migration.
"With the release of PORTrockIT, coupled with Esdebe's Master Specialist Accreditation with Veritas, we saw the opportunity to be able to solve many issues for our customers which entails moving data between datacentres and the Cloud."  Jonathan Chubb, CEO – www.esdebe.com

Grey Matter's reputation has been built on the quality, breadth and independence of our software and licensing advice.
Since 1983 Grey Matter has provided independent and trusted software supply, management and advice for organisations of all sizes seeking solutions to their development, technical and business requirements.
"The growth of Big Data in the market has stimulated the requirement for reliable backup replication and disaster recovery. We identified Bridgeworks as a partner with an innovative product offering which adds value to both our security and cloud solutions."
Matthew Whitton, General Manager – http://www.greymatter.com/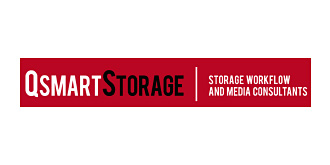 QsmartStorage, a division of Trams Ltd, specialise in delivering cost effective tiered storage solutions and associated workflow based applications.  The business specialises in matching the cost of solutions to the needs, value and ROI of data.  This is something that aligns with the Bridgeworks thinking and the WANrockIT technology will be at the heart of helping QsmartStorage to deliver this for its customers.
"We have been looking for a solution that meets the demands of our customers growing need for geo spread of their data – Bridgeworks makes this vision a reality."
Warren Peel, Managing Director – www.qsmartstorage.com

Tributary Systems, Inc. founded in 1990, develops, sells and supports unified, software-defined data protection solutions for heterogeneous enterprise computing environments. Their patented Storage Director® data backup, replication and DR solution relies on PORTrockIT technology to replicate data from primary to secondary datacenters and to the cloud efficiently and cost effectively.
"Tributary's fully integrated solutions are designed for the most demanding backup storage environments running mission critical applications. For our customers, moving data, often over very long distances, it was imperative to have a solution that could mitigate the effects of latency. In our opinion, Bridgeworks is the right provider today to achieve this."
Kevin St.Cyr, Vice President. – www.tributary.com
Customers with back-up nightmares? No more loss of sleep required.
Wherever Data Movement is a challenge, together we can help your customer.
Call Bridgeworks on +44 1590 615 444 or fill out the form below and one of our team will be in touch.