Bridgeworks wins!
24 May 2018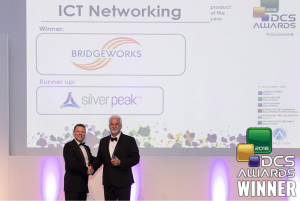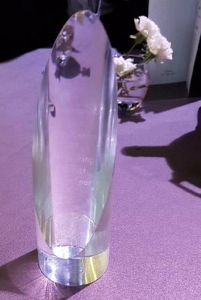 We are proud to have won Data Centre ICT Networking Product Of The Year at the Data Centre Solutions Awards in London, England, UK May 24 2018.
Congratulations to our international teams for winning ICT product of the year! Bridgeworks data acceleration solutions are developed with machine learning and artificial intelligence systems. Traditional WAN struggle with latency, packet loss and data management and storage issues. Our AI products greatly diminish WAN limitations and increase data transfer speeds up to 200%.
Enterprise corporations and startups a like struggle with data management solutions in realtime due to insufficient WAN protocols. Whether developing a backup or disaster recovery plan, managing storage between international data centres our solutions PORTrockIT and WANrockIT are the remedy.
Our fixed costs suit most budgets, which means you can start transferring data in realtime today!
To learn about our bespoke solutions and to receive a free assessment, get started below.
Our thanks to Data Centre Solutions for selecting us! To learn more visit the Data Centre Solutions website here: www.dcsawards.com