Unheard of rainfall hit the North of England and parts of Scotland over Christmas, leaving many businesses and householders alike battling in the swirling flood water. The floods have even affected some of the UK's leading network and bandwidth providers – among them, reported Computer Business Review on 4th January 2016, was Vodafone. The company's Datacentre in Leeds was amongst the businesses that suffered from flood damage.
A spokesperson from Vodafone told the magazine: "We had an issue with power at one particular building in Leeds, and the inability to access the site to install generators once the back-up batteries had run down." The facility is located close to the River Aire where the river's waters rose to a record level of 2.95 meters (9.7 feet) from its normal depth of 0.9 metres (2.9 feet). The incident meant that many Vodafone customers in the North East of England experienced intermittent problems with voice and data services. Services were eventually restored, but the issues could have caused disruption to businesses, as much as  they would have affected the man on the street.
Unnecessary costs
Floods occur in many parts of the world and they are often caused by unusual weather patterns like the ones that affected the UK over the otherwise festive season. According to most news reports the total flood damage is expected to cost the UK around £1.5bn, but Sky News reports that consultancy firm KPMG has put the figure as being closer to £6bn.  Is that a cost that could have been mitigated if organisations had factored in flood prevention?
Shockingly half of all Datacentres have not prepared for natural disaster such as the floods that hit the UK over Christmas.  Disaster Recovery and IT Service Continuity really needs to be taken more seriously – particularly with regards to Datacentre Management, of which organisations should be looking to back-up their data to 2-3 locations. One disaster recovery site isn't ever enough from an IT Service Continuity perspective. The key trouble is that traditional disaster recovery sites are, more often than not, located too close together, within the same circle of disruption, because of the limitations of the technology.
Removing limitations
Yes, the limitations were there, but innovation continues. The good news is that Bridgeworks can uniquely can help your organisations to remove these limitations. This, according to the Technology media, is particularly important when you consider that half of all our Datacentres are not prepared for natural disasters. In reality, we should be looking to have a second/third offsite Disaster Recovery site that does not sit within the same circle of disruption so as to protect ourselves, as part of a viable risk reduction strategy.
I don't care whether it's Chennai, Texas or Leeds, all locations to hit the news in the last month, most companies make do with what they have; they aren't looking out of the box at technologies that can help them to protect their data and Datacentres.  Ultimately businesses are compromising on IT service continuity and Disaster Recovery, and it's only when a disaster happens – be that water, wind or fire – that it becomes top priority again. With PORTrockIT and WANrockIT, Bridgeworks allows the data to be moved faster over even vast distances and allows companies to have two or even three Disaster Recovery sites, way outside the circle of disruption.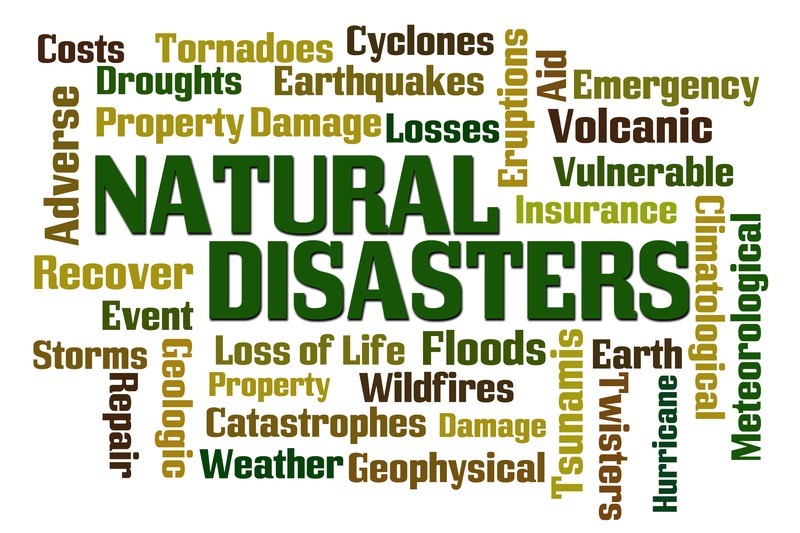 Low-cost solutions
The real message is that it needn't cost a fortune to get data moving at velocity. Most organisations already have the infrastructure (WAN network) in place, but they may not yet have the technology to exploit it. With the right technology, your RTO (Recovery Time Objective) may shrink dramatically and you could be the hero.
So the solution to the problem of moving data across large distance is already here, and that doesn't mean that the problem is resolved by buying expensive additional kit from the large vendors. We urge you to consider more innovative vendors, such as ourselves, and make the comparison to what else the market has to offer. By doing this you might just find that the large vendors don't always have the answer to all of your network and IT service continuity issues.
The smaller and more innovative vendors may better address the IT service continuity issues that larger vendors have not yet resolved. On an IT level, this includes the ability to place your Datacentres outside of a circle of disruption, without being impinged by network latency or packet loss.
With the right technology, it really is possible to move large volumes of data when Datacentres are placed at a long distance apart from each other. This issue is becoming increasingly important, with the growing interest in remote replication for back-up to the cloud. Overcoming the obstacle of distance and velocity to speed up  is paramount. But let's face it, we have the same issues whether we are talking replication, backup, big data or data migration, WANrockIT and PORTrockIT are equally advantageous in these scenarios as they are in Disaster Recovery..
The vast subject of IT Service Continuity has many facets. WANrockIT and PORTrockIT provide the answer to the 'data movement over distance' question, providing a foundation stone upon which to build your IT Disaster Recovery strategy outside the ever widening circle of disruption.
Why not try out our throughput calculator to test how fast we can make your data travel – https://www.4bridgeworks.com/calculator/